Tag Archives:
Whole body radiation exposure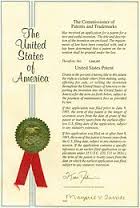 Our patent application, US Patent Application Serial Number 17/137,317, has had all claims allowed by the US Patent and Trademark office. This application covers the method underlying our ADCI Radiation biodosimetry software system. New claims cover partial body exposures, which are typical in radiation therapy. In addition, this invention covers applications of the technology which do not require interaction with the microscope system software, and can be used as a standalone system. The patent should be issued within the next several months.
"Radiation biodosimetry exposure assessment from gene expression signatures can be confounded by other underlying disease pathologies."
Misclassification of patients with underlying disorders by otherwise accurate radiation gene signatures compromises their utility for population-scale radiation exposure assessment. Underlying conditions modify the normal baseline values of biomarkers used for diagnostic analysis of radiation exposure. The collective frequency of these conditions would confound efforts to assess radiation exposures in a mass casualty event, affecting determination of eligibility for radiation-mitigating therapies.
#radiation #misdiagnosis #geneexpression #signature #medicine