Pricing is subject to change. Please request a quote from CytoGnomix 
The MutationForecaster® genome interpretation system

:
Determine Radiation Exposure with cytogenetic biodosimetry software

: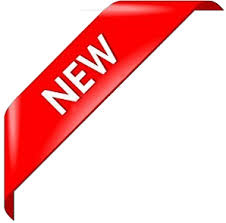 ADCI-Online (Cloud-based) subscriptions  and  personalized support are available.
MS-Windows-version software licenses from $40,000 US  (per system; 1st year included) (Quote link)
GPU Accelerated software licenses from $50,000 US (per system; 1st year included)
Perpetual licenses available (Quote link)
After first year, annual maintenance license fee: $7500-$10,000/yr US* 
On-site Training: $7500 US (per system) + travel/accommodations
Professional translation of ADCI™ user manual option
Multiple seat licenses available
High throughput dose estimation services using ADCI version for IBM BG/Q supercomputer: inquire
Contact us for quotes, hardware specifications and other details

*multi-year  (>3) license discounts available
Reagents for Next Generation Sequencing

:
Hybridization enrichment for genomic capture using our patented ab initio single copy probes. Pools of custom designed biotinylated RNA sequences of up to 12000 oligos.
Ready made: Inherited breast/ovarian cancer gene panels:

Complete coding, non-coding, and intergenic regions 10 kb up- and downstream of ATM, BRCA1, BRCA2, CDH1, CHEK2, PALB2, and TP53
Complete non-coding and 10 kb flanking sequences of ATM, BARD1, BRCA1, BRCA2, CDH1, CHEK2, EPCAM, MLH1, MRE11A, MSH2, MSH6, MUTYH, NBN, PALB2, PMS2, PTEN, RAD51B, STK11, TP53, and XRCC2

Ready made: Drug response gene panel for Paclitaxel and Gemcitabine:

Exons and partial intronic sequences (300 nt) of  ABCB1, ABCB11, ABCC1, ABCC10, AK1, BAD, BBC3, BCAP29, BCL2, BCL2L1, BIRC5, BMF, C7orf23, CCT6A, CDA, CMPK1, CNGA3, CSAG2, CYP2C8, CYP2C8chr10, CYP3A4, CYP3A4chr7, DCK, ESRRA, FGF2, FN1, GBP1, IJKJ9, MAP2, MAP4, MAPT, NFKB2, NLRP1, NR1D2, NR1I2, OPRK1, PMS2, RRM1, RRM2, RRM2B, SLC28A1, SLC28A3, SLC29A1, SLC29A2, SLCO1B3, SLO1B3, TLR6, TUBB1, TUBB3, TUBB4A, TUBB4B, TWIST1, TWIST2, and TYMS.

Custom panels can also be prepared using sequences visualized with the Cytognomix Genome Browser (available through the MutationForecaster CytoVA tool)
Volume-based pricing.  Please contact us.
Single copy FISH probes or genomic microarrays

:

Contact us for pricing – bulk purchases only.